TZ670 Memory and Logs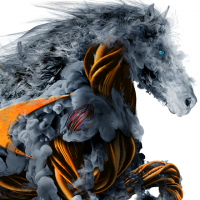 Rinconmike
Newbie ✭
I have the TZ670 that I am moving to from a 2650. I noticed that the Log Dump to emails the 670 is more frequent than the 2650. I get the TZ670 every few days and I do not recall when I got one from the 2650 other than a restart.
Where are the logs saved on the 670 and can one change that? The 670 has 32GB memory installed. When I go to device/storage (or system/storage in classic view), I see my primary is 8GB free of 8GB and secondary is 27GB free of 32 and 0 logs. On the 2650 I have 4GB Ram and 16GB Built in Storage (using 174 MB).
If I have both the 670 and 2650 log settings configured the same, should I get a similar rate of when the log is dumped to email?
Are there settings on the usage of the memory? Where are the logs saved? What is primary memory used for? What is secondary memory used for?
I did notice that on App Flow Reports, for the various items (users, IP, Virus, Intrusion, Spyware, etc...) the TZ670 has a Limit of 10 and 2650 is set to a limit of 50.
Category: Entry Level Firewalls
Reply