ES Firmware upgrade - ... still processing mail forever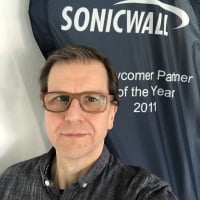 BWC
Cybersecurity Overlord ✭✭✭
Hi,
while updating another virtual ES to 10.0.10 I was thinking how long should I wait until to give up staring on the "Email Security is still processing mail" message? @David W any hint?
I always have a bad feeling interrupting the process, the KB article only describes the steps AFTER deciding it takes to long.
When logging in from another Browser the ES states "Services are about to be restarted. Please save all of your changes immediately and logout."
What is the real proper way to handle this situation? In the past I gave up after a while and restarted the appliance.
--Michael@BWC
Category: Email Security Appliances
Reply