Best HA option for Azure?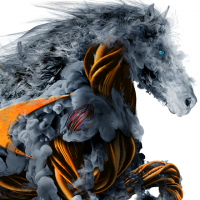 T16
Newbie ✭
We will shortly be deploying out some NSV appliances probably, and I would like to have fully active-active mode for them, UNLESS it is better to configure them a different way?
We are connecting into an ExpressRoute circuit, and require firewalling between that and our v-nets on our side of the circuit.
I see there is this:-
Which looks to me like two separate appliances with loadbalancers, each not aware of the other, and you would need to sync config changes between them manually?
I guess the other option is active-passive, with some small break in connectivity when maintenance needs to be done on one or the other.
Confusingly I also see this link where it talks of setting up an L3 zone and virtual IP's, can the same not be done for L2 and use virtual IPs for Active-Active also?
Perhaps for us to have 100% reliability, we need to have both firewalls running with load balancers? We would rather not have the few seconds downtime as the firewalls switch between passive and active.
Any comments/ideas welcome, what do others do for borderline mission critical appliance firewalling in Azure and/or AWS?
Thanks!
Category: Private Cloud Firewall
Reply