All Deployments reporting "Thumbprint database files are stale "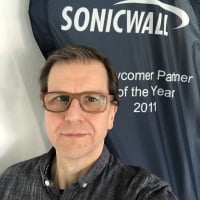 BWC
Cybersecurity Overlord ✭✭✭
Hi,
today a couple of customers reported that the Monitoring of the Email Security reported "Thumbprint database files are stale" which is one the annoyances of SNWL Email Security.
This happens every now and then but today ALL Deployments are affected, running 10.0.2 up to 10.0.10.
Is there any trouble with the backend, is this already known? Will it fix itself, or do we have to rebuild the DB again?
Diag Page shows between 0 (zero) and 2 (two) TPD files pending, GeoIP (IG) only. Looking not that bad to me, IMHO.
--Michael@BWC
Category: Email Security Appliances
Reply