NSa 2650 to TZ670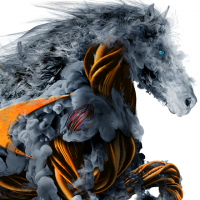 Rinconmike
Newbie ✭
Hi. I am upgrading from a NSa 2650 to a TZ670 via a SONICWALL TZ670 SECURE UPGRADE PLUS - ESSENTIAL EDITION 3YR.
I understand I need to and plan to reconfigure the TZ670 from scratch. I did this from a 2600 to a 2650 by using a computer with two ethernet ports and connected to both 2600 and 2650 at the same time and had the screens side by side. I logged into the 2600 via the LAN (was the live device) and connected to the 2650 via the MGMT port. I plan on doing the same with the 2650 and 670. However, the 670 does not have a dedicated MGMT port so I am assuming I just plug into the X0 LAN and start configuring from there.
Initially I will connect the the 670 WAN to another port on my ISP Router and then the computer to the 670 LAN. Both the 2650 and the 670 will be connect to the Internet.
Some questions
When I first setup the 670, do I need to register it to start setting it up? I assume I do so I can download the latest software.
Does the 3 years for the services start when I register the 670 or after I transfer the 2650 services?  Right now my 2650 expires July 15, 2021.  So will my new device expire 7/15/2024 or is the 3 years form when I register? 
I plan on starting to setup the 670 tomorrow so if it is from when I register, that is around a 45 day difference. I plan on taking my time, so it may take 30 days before I take the 2650 offline and go live with the 670.
Also, on the TZ670, are there trials I should apply for the services so I get another month?  
thanks,
Mike
Category: Entry Level Firewalls
Reply