ES 10.0.9 - Capture ATP Malicious Attachments not blocked but delivered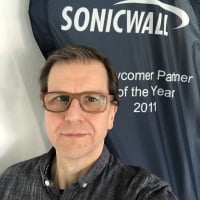 BWC
Cybersecurity Overlord ✭✭✭
Hi,
today a customer called me about a Capture ATP Report he got. Usually I'am telling the same story over and over again, if it's from 127.0.0.1 then it's a report for the Email Security and you're covered, the attachment is blocked.
The specific user got two attachments in the last two days. Yesterday the Attachment was detected as malicious by Capture ATP and the Message got blocked. But today another Attachment arrived and got detected as Malicious by Capture ATP but it went through and got delivered. For real, how could that be?
Not again another Support case eating up my time, I'am getting really sick of this.
Is this a known problem any might be already reported? Couldn't find any information on 10.0.10 about this, but will update today anyhow.
Message Log shows no Virus found.
Capture ATP says otherwise:
--Michael@BWC
Category: Email Security Appliances
Reply