TZ350 - 6.5.4.7-83n - Firewall Access Rule disappears after power loss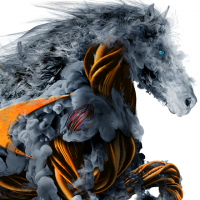 Mike_Clement
Newbie ✭
Hi,
We just purchased several new SonicWALL TZ350 firewalls. I updated the firmware to 6.5.4.7-83n and created the attached firewall access rule. The rule allows us to access the TZ350 firewall which is at a remote location through our vpn connection.
The rule works wonderfully, until the TZ350 is powered off. When the device is powered back on, the rule disappears. If I recreate the rule, it works great until the device is powered off again.
This problem is happening on all our TZ350 devices, not just one. It feels like a bug, but support is telling me that even though our SonicWALL has support until August, its only hardware support. Their software isn't covered, which frankly, is a sucky answer. If I go to my supervisor and say that we need to buy support for $132 per device, he's going to say order different devices (non-SonicWALL) in the future which I would prefer not doing.
If anyone has any insight, that would be great!
Thanks,
Mike
Category: Entry Level Firewalls
Reply