Am I the only one struggling with the high-resolution interfaces?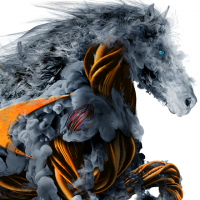 DarkAlman
Newbie ✭
The Gen 7 Gui is designed for a high-res monitor and from recent experience that just doesn't work in the real world...
I have to work on a compact laptop, inside of RDP sessions, and remote connections for the most part where the resolution often maxes out at 768 high if I'm lucky.
Menus won't display correctly, scroll bars aren't always available in the browser and the 'save' button is at the bottom of most menus so it isn't even visible.
I spent a good chunk of my day constantly doing Ctrl+ and Ctrl- to change the zoom in my browser so I could alternate between reading the text on the screen and zooming out enough to see all the options and to be able to click save.
Somedays I really do wonder if the devs actually work with these interfaces before they release them... and I mean in real world scenarios not just on the devs perfectly setup desktop.
Reply