TZ 270 - 7.0.1-R1262 - bad experience with low bandwidth connections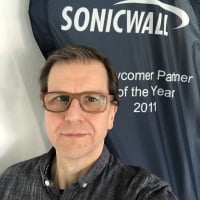 BWC
Cybersecurity Overlord ✭✭✭
Hi,
one of my customers got a new TZ 270, because it's a very small location with very less bandwidth (1.5 Mbps). In the past with Gen6 that was no major issue, it was slow, but I was able to connect to the Firewall without any bigger problems.
But with the new inflated SonicOS 7 it's close to a nightmare. It took around 2.5 minutes from connecting until it showed the Dashboard. It loaded nearly 30 MB of Data.
Assuming all these files are really needed and optimized, why not honoring the "Accept-Encoding: gzip, deflate, br" Request Header the Browser is providing and gzipping these huge files? This would bring down the marked 19MB to around 5MB, a 75% reduction in data transfer?
On-Box Management in low-bandwidth environments will be a real struggle.
--Michael@BWC
Category: Entry Level Firewalls
Reply