Syslog, SNMP, Cloud backup stops unexpectedly on NSA 3650 HA Pair -- What is cause? fix?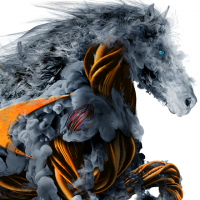 GMP
Newbie ✭
HI
I have a NSA3650 HA pair. For an unknown reason, the pair stops sending syslog, stops responding to SNMP, and stops the nightly cloud backup. The running SonicWall continues to pass traffic and responds to management and configuration changes. The system continues to pass traffic. Information is displayed in Log Monitor. The SNMP option "Increase SNMP subsystem priority" is checked. It appears that one or more subsystems stop running or are starved for resources.
What could be the cause and fix for the functionality change?
syslog is sent via UDP 514 to (1) Linux server, and (2) FastVue Reporter for SonicWall
SNMP monitoring is done via Site24x7.
Cloud backup is scheduled nightly, but stops when the system stops responding to SNMP and stops syslog
The system specifics are
Firmware Version: SonicOS Enhanced 6.5.4.7-83n
Safemode Version: SafeMode 6.2.5.6
ROM Version: SonicROM 5.7.1.7
CPUs: 36.08% - 6.40 GHz (4 x 1600 MHz Mips64 Octeon Processor)
Total Memory: 4 GB RAM, 2 GB Flash
Built-in Storage: Available: 32 GB Used: 1.68 GB 
Workaround: Boot BOTH SonicWalls. Booting the running SonicWall moves the traffic to the standby firewall, but does not bring SNMP and logging back
I look forward to your advice.
Thanks
Greg
Category: Mid Range Firewalls
Reply