Problems sending Mails to 1&1, United Internet, Schlund, etc. (DE) - snwlhostedeu.com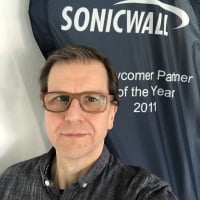 BWC
Cybersecurity Overlord ✭✭✭
Hi guys,
a HES (EU) customer is having trouble sending mails to customers who have their domains running with the probably market leading Providers 1&1 United Internet and their subbrands, like Schlund etc.
All Mails addressed to one of the domains get bounced with smtp;550 Requested action not taken: mailbox unavailable invalid DNS MX or A/AAAA resource record.
This message is confusing, it's either mailbox unavailable or invalid, can't be both, IMHO.
Message to other recipients are going through without trouble, the affected domains were working just find 2 days ago.
Anyone is having this as well and already reported it?
--Michael@BWC
Category: Hosted Email Security
Reply
Tagged: