L2TP MacOS client and local and remote lan with same subnet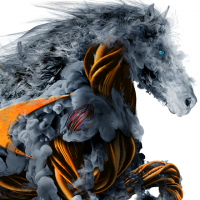 Keeno
Newbie ✭
Hi!
I came here on the community after using a Sonicwall TZ 400 for a customer for a couple of years.
When I configured it first, I had no problem because all customer's clients were Windows PC.
The problem came when I had to connect to their lan from remote with my Macbook to do some maintenance.
At first, since I found that there weren't no MacOS Sonicwall clients as per Windows, I used a workaround: a VirtualBox WM with Windows 7, but it's a "borderline" solution that I can't use with ease.
Recently I came in contact with Sonicwall tutorial "L2TP VPN Configuration on Mac OS X" and configured my MacBook with these instructions.
When I'm on mobility I've no problem, as when I'm in some LANs, but, when I'm at my new office, shared with several other people, I can't use LAN to connect because my local address and remote customer's ones are with same subnet 192.168.1.x
As you can understand, I can't change none of the two because of their already consolidated structure.
So, my question is: is there a way I can connect to the customer LAN from within my office one using the existing configuration?
For an example, I'm in a similar situation with another customer (this lan too is 192.168.1.x) but he has a Fortinet appliance and I can use Forticlient with no problem.
A big thank you in advance to every reply
I hope I well explained my issue and, above all, please excuse my English.
have a nice day
Reply
Tagged: