How does SonicWall define "Alert" in NSM and what does it mean?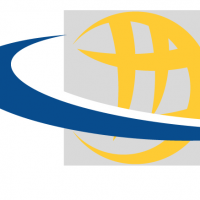 Larry
All-Knowing Sage ✭✭✭✭
Here is a pure-play NSM home page. This device was never in CSC-MA and was installed via Zero Touch. The NSM Version is 2.2.0-R10-H1.
I am concerned about and have questions regarding the Alert Center at the bottom of the screen.
First of all, why is the fact that I logged in to NSM considered an Alert and not merely Information?
Second, in this Alert Center why is this RED icon used to indicate an Alert?
Third, why, when I view the Notification Center do all of these Alerts appear with a YELLOW icon?
Fourth, are you tracking these logons? I can't generate reports, so I cannot honestly tell.
Fifth, if you ARE tracking logons, why - again - are they ALERTS?
Sixth, and if you are NOT tracking logons, why - SERIOUSLY - are they ALERTS?
Because, right now, when I access this dashboard, I have to IGNORE - and delete - this spurious data (which I have to confirm, and which gets logged) so I can focus on items that are supposed to deserve my attention.
Lots of questions here. I'm looking for some answers.
Category: Network Security Manager
Reply