Connecting nsa3650 to Cisco 9300 L3 Switch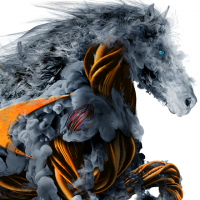 pinaldps
Newbie ✭
Hi everyone,
I'm no routing expert and also am new to Sonicwall. I have an NSA360 and a Cisco 9300 and am trying to get everything to play well together.
On the firewall: x20 is the WAN interface with ip x.x.x.x. x21 is the LAN interface with ip 10.10.50.1.
On the switch is svi 10 with an ip of 10.10.10.1 and a pc plugged into one of the ports as 10.10.10.100 with the default gateway of 10.10.10.1. Also svi 50 with an ip of 10.10.50.2 and using an interface as an access port that is connected to x21.
I can ping 10.10.50.2 from the firewall and 10.10.50.1 from the switch. But I can't ping 10.10.10.1 from the firewall and can't ping 10.10.50.1 from the pc.
I've read about adding a route or using virtual interfaces on the firewall. I've tried both but can't get it to work. Any help is greatly appreciated.
Thanks!
Category: Entry Level Firewalls
Reply