CC "Advanced" installation on Windows Servers running BCDR backup solution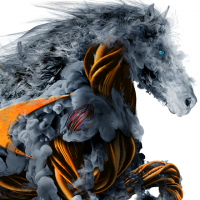 b1ntech
Newbie ✭
Hi - just getting started on the CC(A) product line and have a question on using the "advanced" version of CC on Windows server. Have a few customer running a Datto imaging backup solution that utilize VSS snapshots to get what is currently backups configured to run hourly.
Was reading the post on the Quest Rapid Recovery (https://community.sonicwall.com/technology-and-support/discussion/2073/quest-rapid-recovery-and-sentinelone-4-1-6-118-vss-errors#latest) - and decided a call to support would be in order.
The above question was discussed and per the discussion, the Quest RR was still an open case w engineering support.
I don't particularly need an avoidable situation with integrating CC onto a server running a BCDR backup solution, so thinking if the better Capture Client solution would be the standard and not the advanced.
Any pros/cons with that approach? I'm just getting started and did a 25-license pack purchase of the CCA - so means I would have to purchase licenses of the CC-standard product I'm guessing....but if will eliminate any VSS conflicts - I'm up for that. Thanks in advance - B1N
Reply