DHCP static leases deleted when changing interface settings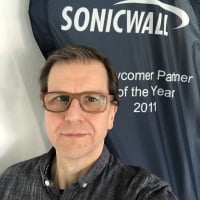 BWC
Cybersecurity Overlord ✭✭✭
Hi,
today I was trying to get my AirPrint working and enabled Multicast therefore on my WiFi-VLAN Interface. With the consequence that all static DHCP assignments in the DHCP server configuration for that interface got lost.
I experienced a similar behaviour with a customer, I guess it was by enabling/disabling DNS proxy on an interface. So maybe tinkering with settings on the Advanced Interface tab can cause trouble with static DHCP leases.
Is this a known issue or should I create a support ticket?
TZ 400, 6.5.4.5
--Michael@BWC
Category: Entry Level Firewalls
Reply