TZ 400 rapid blinking test (wrench) light after bad firmware update.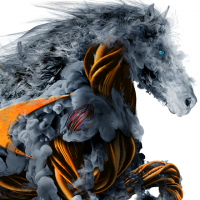 VazerSecurity
Newbie ✭
This should be in the entry level firewalls category.
One of our clients had a beta firmware on their TZ 400, and after a scheduled firmware upgrade (SSH task scheduled from domain controller) the new firmware was uploaded and the "boot uploaded" command was sent to the firewall.
After that command, the firewall never came back up. The test light goes solid at boot, then after about 10 seconds, it starts blinking in this pattern: on (0.5 seconds), off (0.5 seconds), repeat...
According to documentation, this indicates that the SonicWall is shutting down and to not interrupt it. But this is never ending and most likely indicates to me there is a problem. I haven't been able to find a solution for or any other documentation.
I have attempted to boot the SonicWall into Safe Mode, but it doesn't respond to the command and boots back into this state. We have also not been able to access the firewall via the console port either.
Is it time to give up and request an RMA or is there a solution to this issue?
Category: Mid Range Firewalls
Reply