Failed to renew the ip address for the virtual interface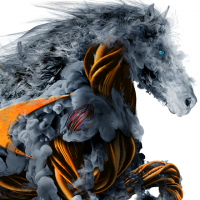 MattG
Newbie ✭
Hello All.
I'm writing this post in the hopes that someone can help me out.
I believe I have explored every avenue in an attempt to fix this issue, and am desperate to try and make this work, so if someone can enlighten me on an area I might be overlooking to fix this I would be incredibly grateful.
I'm simply trying to setup the WANGroup VPN on a NSA2600 firewall, this is out of support so I cannot raise a support case.
I think this is ultimately a DHCP issue with providing GVC with an IP address, these are the last two outputs from the GVC log;
2021/03/27 18:33:59:743 Information <local host> Renewing IP address for the virtual interface (removed for privacy).
2021/03/27 18:33:59:745 Warning   <local host> Failed to renew the IP address for the virtual interface.
I have followed the following guides on this issue. replicating all advised changes;
Despite making the advised changes above, it still sits at 'Acquiring IP'
Info on network setup;
Local router; ASUS RT-AC53 (firmware up to date) - On separate IP Range from all destination networks, VPN pass-through enabled
Destination router; NSA 2600 (firmware up to date) - Default WANGroup VPN enabled and Virtual Adapter settings set to DHCP Lease, with a static address added to the Network DHCP Server.
In an attempt to test further with DHCP I enabled L2TP Server as a test and the user I'm connecting with is apart of the L2TP IP Pool group & Trusted users, it just doesn't look like either is providing the client with an address.
If anyone can advise where else to look I would immensely appreciate the assistance.
Thanks,
Matt.
Reply
Tagged: