SonicWall Expands Portfolio: Delivers Enterprise-Grade Protection at Lower TCO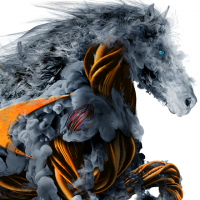 kayvon
Moderator
If there is one thing that we have learned in the last 12 months, it is how quickly we can adapt to new realities. For the cybersecurity industry, that meant doing a sharp turn into a business model where most, if not all, workers are remote. With the introduction of recent vaccines, however, we are seeing another changing environment where the pendulum is slowing shifting back towards a workforce with office presence.
SonicWall has always been a customer driven company and to accommodate our customers we are announcing another expansion of our product portfolio. The expansion of the Capture Cloud platform includes:
SonicWall NSa 3700 — Our latest mid-range firewall, powered by SonicOS 7.0, expands threat protection with multi-gigabit security for retail, K-12 and secondary education, higher education, distributed enterprises and government agencies.
SonicWall CSa 1.2 — Delivers advanced, closed-network threat protection for governments and compliance-conscious organizations using SonicWall Capture Security appliance (CSa) appliances. The SonicWall Capture Advanced Threat Protection (ATP) service with patented RTDMI™ can now be deployed without the need to connect to external resources, which is important for organizations operating air-gapped networks.   
SonicWall Network Security Manager (NSM) 2.2 — Our cloud-native security management service includes new enhancements to usability, security and flexibility. This includes powerful capabilities around policy configuration, certificate management, two-factor authentication and more.
SonicWall Next-Gen Analytics 3.0 — The powerful analytics engine transforms threat data into defensive actions to mitigate hidden risks across networks, applications and users.
SonicWall Wireless Network Manager (WNM) 3.5 — We've re-branded and re-imagined our existing wireless security management solution to unify visibility and management by including SonicWall switches and SonicWave wireless access points into a single solution. It's now easier than ever to securely monitor and manage both access points and switches — all from a single interface.
SonicWall Capture Client 3.6 — Our popular endpoint protection solution now includes support and compatibility for devices running Apple MacOS Big Sur.
To learn more about SonicWall's new products and enhancements, review the official press announcement.
Reply