SSL VPN Client DNS settings?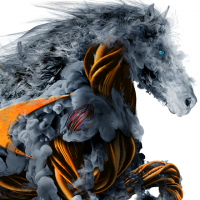 Simon_Weel
Newbie ✭
VPN is confusing me.
We have a TZ400 and I try t set up SSL VPN for smartphone users to access our Exchange server. Installed Sonicwall Mobile Connect on an Android phone. Configured SSL VPN on the TZ400. Now when I try to access the Exchange server, I can do so by entering the Exchange server's IP-address. But NOT when I use the Exchange server FQDN. If I use a browser to connect with the FQDN, it shows "dns_probe_finished_bad_config". So it's a DNS problem. Question is: how to resolve this?
Configuration on the TZ400:
Lets say our domain name is 'company.nl'.
TZ400 LAN IP address: 192.168.205.254
SSL VPN - Client Settings - Setings: Network Address IP V4: 192.168.205.200 - 192.168.205.249 (range)
SSL VPN - Client Settings - Client Settings: DNS Server 1: 192.168.205.101 (Windows domain controller). DNS Server 2: <ISP DNS server>
DNS Search List: company.nl
The Exchange server's FQDN: bitzer.company.nl; IP address 192.168.205.102.
As said, when I use the smartphone to browse to https://192.168.205.102 it shows the login page for OWA. But when I use https://bitzer.company.nl it shows the dns_probe_finished_bad_config. When I use that URL on my Windows pc, I get to the OWA login page. So it seems the local DNS works fine.
What am I doing wrong?
Reply