SMA 8200v and RDP Load Balance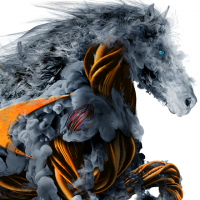 Marcel_S
Newbie ✭
Hi guys,
I'm trying to set up a connection from external with our SMA 8200v (12.4 with latest hotfixes) to an MS Terminal Server Farm over an Microsoft RDP Session Broker.
With the Windows Terminal Server Session Type "Browser based Client" it is working fine.
When we want to user the "Native Client" Option, we have noch chance to add the "Load Balance Info" within the WebGUI of the SMA. With adding these information to an Uploaded RDP file we had no success to get it running.
I saw that the mstsc.exe connectes to the Session Broker and also get the reply to connect to the final session host.
mstsc.exe also tries to connect to this session host, but this is not going into the SMA Connect Agent.
Has anyone tried it our and get it running?
By the way, we also have an SMA400 and there the option within the "Load Balance Info" is given for an Native Mode in the WebGUI and its working fine. Just in the big brother of the 8200v we are not able to get it working.
Thanks in advanced for any suggestions ;-)
Best regards
Marcel
Category: Secure Mobile Access Appliances
Reply
Tagged: