Global VPN not allowing internet or LAN access.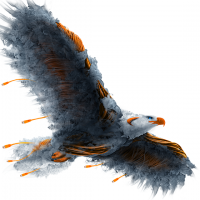 Rage
Newbie ✭
I have a TZ300 Firmware 6.5.4.7-83n
I did a factory reset, and configured the WAN connection for PPPOE.
Then set the unit IP address to my desired internal IP.
Adjusted the DHCP auto assignments range down to 101 - 154
Opened the Wizard/Quick Configure and added a Global VPN via the VPN Guide.
Added a local user for the VPN and gave them VPN access to WAN Remote Access/Default Gateway/WAN Subnets/ and LAN Subnets.
The user has Trusted User/SonicWALL Admin, and Everyone selected in groups.
I used an external PC/IP to connect via the GVPN Client 64 bit.
I was able to surf the web but did not have a local IP.
(The whole point was to get a local IP and access the web from this region, not with an IP relative to my real location...)
-----------------------------------------
So I changed the split tunnel to This Gateway and tried again.
It connected giving me an internal IP, and and I could ping the firewalls internal address.
But now no internet access and I cannot access with in the LAN other than the gateway.
I checked my IPCONFIG and it looks fine.
Even though it has the correct IP and Gateway it won't surf out?
What did I miss?
Connection-specific DNS Suffix . :
  Description . . . . . . . . . . . : SonicWALL Virtual NIC
  DHCP Enabled. . . . . . . . . . . : Yes
  Autoconfiguration Enabled . . . . : Yes
  IPv4 Address. . . . . . . . . . . : 10.34.253.110(Preferred)
  Subnet Mask . . . . . . . . . . . : 255.255.255.0
  Lease Obtained. . . . . . . . . . : Thursday, March 11, 2021 12:33:31 PM
  Lease Expires . . . . . . . . . . : Friday, March 12, 2021 12:33:32 PM
  Default Gateway . . . . . . . . . : 10.34.253.100
  DHCP Server . . . . . . . . . . . : 10.34.253.100
  DNS Servers . . . . . . . . . . . : 8.8.8.8
                     8.8.4.4
  NetBIOS over Tcpip. . . . . . . . : Enabled
-------------------
Category: Entry Level Firewalls
Reply