IP Reputation Check vs. IP Reputation Lookup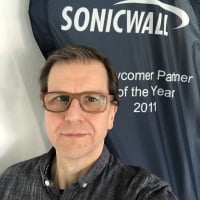 BWC
Cybersecurity Overlord ✭✭✭
Hi,
today a customer reported that he was missing incoming mails on his Hosted Email Security. I had a hunch that it was because of some reputation from the senders IP address, sadly HES isn't reporting this, but my ESA did.
The Connection Log on the ESA showed the message from the same sender as blocked with IP Reputation. But when I'am checking the address via the IP Lookup provided by SNWL it isn't listed?
What's the logic on this? I'll probably end up in a support case for that.
--Michael@BWC
Category: Email Security Appliances
Reply