10.2.0.6-32sv - Mobile Connect (macOS) disconnects immediately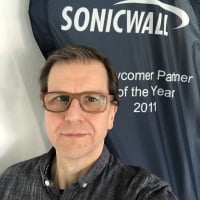 BWC
Cybersecurity Overlord ✭✭✭
Hi,
I'am having a hard time with a new deployment of a SMA 500v. A Mobile Connect (5.0.7) on macOS 10.15.7 immediately disconnects after logging into the SMA. No problems with the same Credentials when logging in with NetExtender, so I guess SMA configuration is fine. SMA log does not show any complaints.
On the other hand, no Problems logging into a 10.2.0.5 deployment from the same Mobile Connect client.
Is this already known and reported?
--Michael@BWC
Category: Secure Mobile Access Appliances
Reply