SMA 100 Exchange Portal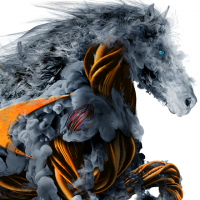 B4zza
Newbie ✭
Hi,
Wondering if anyone can help with the configuration of Exchange 2019 services behind a Sonicwall SMA 100 device.
I am running an SMA 100 device with an NSA 3650. When following the 'Offload Web Application' wizard on the SMA, following the guide on Sonicwall Support for setting up exchange services via the SMA device, ActiveSync, OWA and Outlook Anywhere it doesn't work.
Tweaking the portal that the wizard creates I can get ActiveSync and OWA to work but not Outlook Anywhere.
If I remove the SMA device from the setup and go directly to the Exchange server from the NSA 3650 everything works correctly so something is misconfigured between the SMA and Exchange.
My guess here is the settings on Exchange are not what the SMA device is expecting, which is why the wizard isn't working and why I can only get a few services working after tweaking.
Does anyone know what settings I should have on the Exchange Virtual Directories for it to work with the SMA device? I can't find anything that details what these should be and I think this is the problem.
Thanks.
Category: Secure Mobile Access Appliances
Reply