Real life impact of outdated Software components?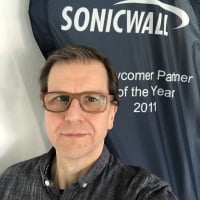 BWC
Cybersecurity Overlord ✭✭✭
Hi,
while doing some research, I (not being a security researcher) came to a point asking myself, how harmful it would be to run commercial software built on outdated software. There are a few research ariticles out there, but how about real world impact?
Is it OK from a technical (security-wise) or legal standpoint (liability as an implementer or seller) to lets say (as a hypothetical example) run a system with a Linux Kernel 3.1.0 providing some form of Web Services publically available? Considering the fact this Kernel is becoming 10 years old and is EOL since January 2012 (9 years ago). Not mentioning any other parts of the solution who became, let's stay, a bit dusty. Due to the lack of technical knowledge I can't say if any known issue since than got backported into this.
Common sense and experience raises alarms, but I would like to know what the rest of the security minded Community is thinking about it.
All the best, stay safe and secure.
--Michael@BWC
P.S.: Happy anniversery to me, 1 Year SonicWall Community as of today 🍾
Reply