imported old config , TZ-400 has problems since Firmware 6.5.4.7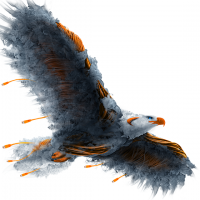 LogitComputerGmbH
Newbie ✭
Hello all,
Client 1 has a TZ-400, settings imported from a TZ-205 on December 2017, runs on DHCP/1Gbps Fibre.
Client 2 has a TZ-400, settings imported from a TZ-215 on August 2017, runs on DHCP/1Gbps Fibre.
Since Upgrade on 6.5.4.7 in October/November 2020, both have strange issues which source seems to be a corrupt configuration (Client 1 definitively).
Client 1
Due to home-office with the conventionnal GVC Client they noticed every 20-30 mins a disconnect around 15-30 sec, too low to be triggered from my management software, X1/WAN was not responsive from WAN, but the clients on the X0/LAN still had a working internet connection.
I exported configuration, put it in a brand new TZ-400 from my stock, exchanged hardware, problems still the same.
Factory resetted the brand new TZ-400 and wrote the whole config manually from client firewall to new one, so no "old" config was imported.
Exchanged again, everything works, customer is happy.
Client 2
Since the upgrade on 6.5.4.7, when we transmit a lot of continous data (e.g. online backup, large ISO), the WAN Interface disconnects and the ISP said that strange ARP Packets were received. This occurs even if we limit to 50Mbps, so at the moment, we've set a 10Mbps limit for online backups.
We will factory reset this Box too and make again an re-write of the configuration because it seems to be the solution, and I will update ths question if this is the solution.
So, my question is: does anyone had similar or same issues with a) config imported from old TZ-2xx to TZ-400 and b) strange issues after 6.5.4.7 like the above?
Thank you for your answers.
Category: Entry Level Firewalls
Reply