10.2.0.3 - MobileConnect Client address via DHCP - ARP timeout?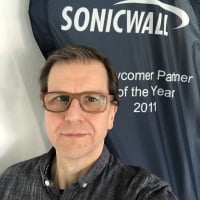 BWC
Cybersecurity Overlord ✭✭✭
Hi,
I came along the problem that the communication between a MobileConnect and a Server suddenly stopped. I tested this with a constant ping and was able to tcpdump the ECHO_REQUEST and ECHO_REPLY on the Server, but it does not reach the Client anymore.
The problem was that the MobileConnect Client IP which got requested through DHCP via the SMA is no longer in the ARP cache of the Firewall. When adding a manual route for the NetExtender DHCP Range to the SMA everything worked again without interruption.
It seems that the SMA isn't doing the ARP publish correctly or at least not honoring any subsequent ARP requests?
Anyone else saw this or is it already addressed?
--Michael@BWC
Category: Secure Mobile Access Appliances
Reply