TZ400 new ISP with WAN IP and Public LAN IPs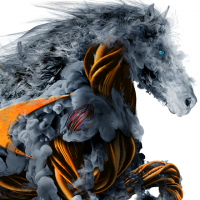 ucsaw
Newbie ✭
My new ISP has handed me 2 sets of public IP addresses and said...configure your firewall. When I add the WAN IP to the WAN interface, internet traffic routes fine. There is a set of Public LAN IPs (routable) and they are supposed to be on the TZ400 as well as the "usable" public IPs. However, if I put them on the WAN interface, no traffic routes.
Does anyone know how to configure the TZ400 to support both sets of IPs? Maybe it's a sub interface? I'm out of my depths here and support sent me a link to a NAT policy page but that's not exactly what I need.
Any assistance is greatly appreciated. Here's an example of what they gave me (ISP) and what I have (example).
X0=LAN= 192.168.1.x/24 subnet
X1 = WAN ip from ISP = 1.1.1.1/30
Public LAN IPs from ISP = 2.2.2.2/29 - not sure how to use these or which interface to put them on and do I need to use a switch from the ISP handoff to go to multiple ports on the sonicwall?
Category: Mid Range Firewalls
Reply