Preventing Cams from Connecting to Websites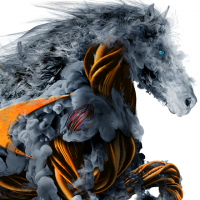 VillAle
Newbie ✭
 I've got an old TZ210 running SonicOS Enhanced 5.9.1.1-39o
I am very satisfied with the connection to web speed and I love the DHCP server options.
I do not use the licensed APPs
All I had learned is reading pages from the forum that I found it very instructive.
I do have some issues traying to block access to the web the IP cameras and DVR
I followed the advice for creating the rules from forum posts and Soniwall help pages.
It seems the rules I created do not prevent the cameras to communicate with websites (Manufactures or amazon servers)
The devices are
CAM 01 , CAM 02 and NVR
Created static address on DHCP respectively
Created address objects for each one of the devices
Created (Add) group object named Cams Network LAN using all the devices objects
 Crated the Metrix rules from LAN to WAN as follow Pic attached
 After creating the rules I rebooted the Firewall but still cameras showing connections to the web under connection monitor (Ip addresses are excluded) pls see pics
Any advice would be appreciated
Category: Entry Level Firewalls
Reply