Noob looking to get started...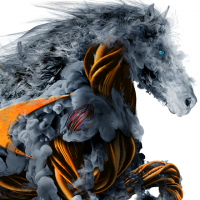 NickP
Newbie ✭
I just go the SRA demo, and am trying to get it up and running....
I have used Sonicwall for many years, but am new to SRA, so would appreciate some help in the right direction.
I'm trying to setup a demo that will authenticate my AD user and then implement AOV.
I have installed a wildcard SSL certificate, under "Server Certificate". I can log into https://aov.mydomain.com with no SSL issues.
Under Portals/Domains I have added my AD domain, and test is OK. I am able to log into the web portal using my AD username & password.
Under Clients/Settings, I have set client address pool to DHCP. Under Clients/Routes I have put in the route of the subnet where the SRA is located.
I am able to go to https://aov.mydomain.com and login with my AD userID & password. When I click NetExtender, it prompts to launch Sonicwall SMA Connect Agent.
When the NetExtender launches, I get Initializing connection parameters... failed!
When I tell it to reconnect, I get: SSL error happened, your OS may not support connecting to the server.
When I google that error, it says that my SSL cert needs to be 2040 bit (it is) and SHA256 (it is.)
Does anyone have a guide I can use on setting this up?
Category: Secure Mobile Access Appliances
Reply