How to add another domain to my ESVA for email filtering before forwarding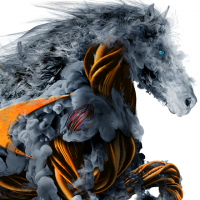 DOtero
Newbie ✭
Good day all,
Not sure where this question belongs and this is only my 2nd time reaching out to the community (first was extremely helpful). Still a newbie, I am afraid.
We have an ESVA setup to filter email before routing to destination server. This works well with email from one domain (mail exchange is Rackspace). But we need to also filter email from another domain (mail exchange is uSoft O365). We want to make sure of course that emails get routed to proper destinations.
I have contacted SW CS and had 3 different set of instructions given. One I believe is completely off, where they said to go to Users, Groups and Organizations and choose "Add/Create an Organization" followed by several more convoluted (to me at least) steps.
The other 2 processes involved going through Network->Server Configuration and either "Add path" to Inbound Email Flow , where there already exists a path from Any:25 to MTA Smarthost. OR to "Add path" to Outbound Email Flow, where no path exists "No mail servers are entered"
I am told that our MX record at the DNS server instructs emails to either of the domains to be routed to our ESVA....Hopefully that makes sense.
So in the end, I am trying to figure out which way to go, either Inbound or Outbound Email Flow (or both?) and what should be my entries (Proxy or MTA variations).
Regards,
David
Category: Email Security Appliances
Reply