Configure one interface with 3 vlans and another interface with only on of the vlans.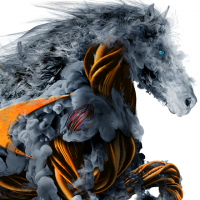 RVicker
Newbie ✭
I would like to configure a TZ400 in the following network:
VLAN1 - Office
VLAN 10 - Guests
VLAN 20 - VOIP
SWITCH1 - Has all three VLANS and a tagged port on the uplink
SWITCH 2 - Has only VLAN20 and does no tagging
On the TZ400 I want to connect the X0 interface to SWITCH1 and X2 to SWITCH2
I have configured virtual interfaces X0:V10 and X0:V20 and everything works with SWITCH1.
How do I configure X2 to tag the traffic as VLAN20 and "bridge" the traffic with X0:V20? If SWITCH2 would tag the traffic I could PORTSHIELD X2 to X0. I don't want to create a separate subnet for X2, just connect the VLAN20 on two interfaces without connecting all the VLANS on X0 as PORTSHIELD would.
Category: Entry Level Firewalls
Reply