AWS Site to Site VPN / SonicWall Tunnel Configuration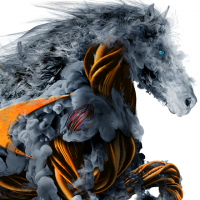 cameron_chapman
Newbie ✭
Hi all,
I am having problems setting up a site-to-site VPN with our AWS VPC and an enduser using SonicWall router, and I am having difficulty understanding exactly how to configure the two pieces. If anyone could take a chance to look at the information below, I would be thankful for guidance on how/what information to send to our enduser to get them connected up!
On our AWS side, we have the following configuration:
Public IP: 1.1.1.1 (obv hidden for these purposes)
Inside IP CIDR: 169.254.123.216/30
Once connected, I would like them to access my VPC on 10.20.0.0/16, more specifically access a server on a specific IP 10.20.5.99.
What information would I pass along, along with the passphrase/VPN public addresses to help hook up a SonicWall router to our site-to-site VPN, and set up the appropriate tunnel to pass along the traffic to the appropriate subnet/ec2 instance once connected?
Reply