SMA 500v - 10.0.6 + 10.2.0.2+ not able to log off from RDP connection in Firefox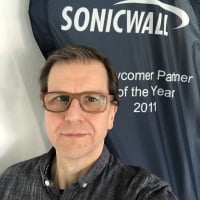 BWC
Cybersecurity Overlord ✭✭✭
Hi all,
well the title says it all, while investigating some issues regarding Custom SSO credentials I came along a new problem.
When connecting to a RDP Server (W2KR12 or W2K16 tested) and trying to log off, the message "Remote session logged off." appears for a short time and then it automatically reconnects to the Terminal-Server.
This only happens within Firefox, MS Edge and Google Chrome stay at the "Remote session logged off." message and I can click OK to close that window.
This problem occurs only on 10.0.6 and 10.2.0.2 - 10.2.0.3, no other versions affected. Automatic Reconnection is disabled in the bookmark, but makes no difference.
Is this a known bug or should I open a ticket for that?
--Michael@BWC
Category: Secure Mobile Access Appliances
Reply