SOHO250 LAN2 Setup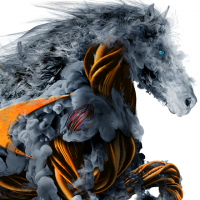 MSYFlyer
Newbie ✭
I have a SOHO250 in a remote office. The current configuration is X0 – LAN, X1 – WAN (Static IP), X2 – DMZ, X3 and X4 LAN's bridged to X0 (Sonicwall default).
All of my business connections are wired ethernet connected to X0.
I have a variety of about 24 Wi-Fi devices, the usual BYOD mix of phones, tablets, individual's computers and even a few TV's which utilize a non-Sonicwall Mesh System (Netgear ORBI) and a Netgear Nighthawk both of which are set up as AP's. These are connected to the X3 LAN port on the SOHO250. DHCP is presently handled by the SOHO250.
I would like to configure the X3 port to provide WAN access but be blocked from X0 and X2, my business LAN and DMZ. I've been unable to find a document that details the configuration of a completely separate LAN2 and am hoping that someone can point me to one.
Category: Entry Level Firewalls
Reply