SMA bookmark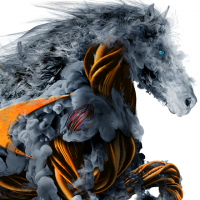 Kerasjan
Newbie ✭
SMA bookmark
Description :
Hello, I have problem with bookmarks HTTPS.I'm trying to configure the address:
But I receive empty page.
On Sonicwall NSA (gateway between SMA and WWW serwer) I see:
Ethernet Header
Ether Type: VLAN ID = 200, Priority = 0
Ether Type: IP(0x800), Src=[00:50:56:a6:32:16], Dst=[c0:ea:e4:f7:bd:1e]
IP Packet Header
IP Type: TCP(0x6), Src=[192.168.200.200], Dst=[192.168.120.230]
TCP Packet Header
TCP Flags = [RST,], Src=[45252], Dst=[4438], Checksum=0xa2a4
Application Header
Not Known
Value:[0]
DROPPED, Drop Code: 695(Packet dropped - cache entry is deleted), Module Id: 25(network), (Ref.Id: _4612_uyHtJcpfngKrRmv) 1:1)
How I configure bookmarks for this page? When I try open this website on virtual machine from this subnet is ok.
Category: Secure Mobile Access Appliances
Reply