Deploying NSv in AWS - Elastic IPs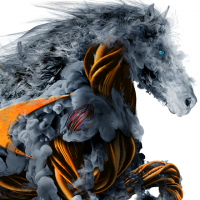 R1chR
Newbie ✭
Hi - I've successfully deployed NSv in AWS. I can ping local LAN EC2 instances within the VPC from the SonicWall. In following the guides, the routing is such that all inbound and outbound traffic is supposed to flow through the NSv. If I need to access an EC2 instance from the outside (such as a web server with its own public IP), how should this be implemented? Does the EC2 still get the elastic IP assigned to it somehow? Maybe the WAN interface of the NSv should have multiple elastic IPs assigned to it? This scenario is not explained in any of the documentation I can find.
Normally, in my physical NSAs, I'd have all internal VMs or physical servers with only LAN IPs, then configure my public IPs as address objects in the firewall, and configure NAT and access rules to get the traffic to the right place.
Finally, although it's small, according to AWS documentation, there is a small hourly charge to have multiple elastic IPs assigned to the same interface - in case the WAN interface of the NSv has to have multiple IPs assigned to it.
Thoughts? Thank you.
Category: Virtual Firewall
Reply