TZ300W Newbie Firmware Upgrade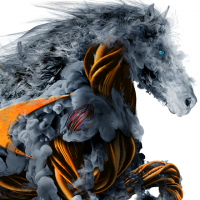 SamOkie
Newbie ✭
I'll try not to drag this out but we have 2 TZ300's. One at our main location and one at a remote location with 4 workstations (thin clients) at the remote location.
The remote location was setup about 5 years ago by the VoIP phone company (they recommended this router).
Only in the past 6 months have I put our second TZ300 to use at our main location with about 30 workstations. The remote location uses RDP to access their (CAD/CAM type of stuff) computers at our main location. I have upgraded the TZ300 at the main location to 6.5.4.5 firmware and things seem to be fine.
However the remote location has firmware 6.2.4.1 and it says the upgrade is 6.2.7.1.
Can you guys give me a path to upgrade it to the 6.5.4.5 firmware?
It's some distance away and I want to avoid having to drive down there because of screwing something up remotely and waiting for the VoIP response support people. We also have a credit card processing device on the network at this location, as well. Everything is hardwired and the wireless is just for customers and staff for their cell devices.
Category: Entry Level Firewalls
Reply