Unable to connect to internet or vpn admin page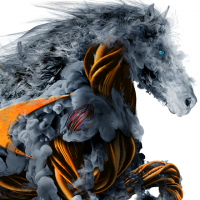 Warren_Mc
Newbie ✭
Beginning Wednesday of last week, my SonicWall vpn client began to blocking internet traffic (previously it had been working great). This morning I spent some time combing support docs & the board, trying to solve this problem. I suspect it has to do with the application's tunneling setting, though personally I have not altered any configuration items.
Multiple support documents point me to fixing this via the Global VPN's client web administrations interface found at https://192.168.168.168. Any attempt to access this IP address (with or without the :4443 subnet appended) consistently results in a connection time-out. Additionally, trying to ping this address yields 100% dropped packets. This is while the vpn is enabled.
So I now find myself at wit's end because - near as I can tell as a definite non-expert in networking - correcting the issue of no internet access can only be solved if one can access the internet.
If anyone in the community has some insights as to how to rectify this state of affairs I would be most appreciative. I am hoping it is something simple that I have overlooked.
But as it is, currently my ability to work remotely is terribly hindered.
WM
Windows 7, Global VPN client v4.10.4.0314
Reply
Tagged: