Latency on Gen7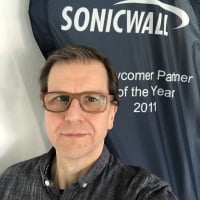 BWC
Cybersecurity Overlord ✭✭✭
Hi all,
does someone experienced a higher latency on Gen7 devices?
While having my first steps on a TZ 670 I saw that a ping to the appliance from LAN goes from 0.5 to as high as 9ms. The unit is just sitting there, doing nothing, I'am not even logged in to it.
A NSa 2650 or NSA 3500 (for the silver surfers) is responding like any other local device with a <0.3ms even when operating.
Will do further tests.
--Michael@BWC
Category: Entry Level Firewalls
Reply