SonicOS 7 - Version numbering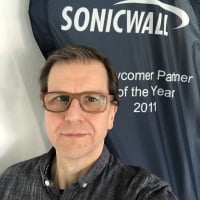 BWC
Cybersecurity Overlord ✭✭✭
Hi all,
today I'am configuring a TZ 670 for the first time and was looking for the latest firmware.
I'am a bit confused about the different firmwares that are available and would like to know how to interpret the version numbering scheme? The first three numbers are straight forward, but what about -Rxxx and -Pxxx, are there any more combinations? What does R and P mean. I guess the number behind the letter is some kind of build number.
The appliance came with:
7.0.0-R416

Available "initial" releases (how can something be initial multiple times?)
7.0.0-R464
7.0.0-R713

And there is a Beta available as well:
7.0.0-P715

So my best bet is to go with 7.0.0-R713 which isn't that initial anymore but the latest release. If I wanna be on the bleeding edge I give the P715 a try?
It seems the old scheme Initial -> Maintenance -> General -> Early -> Hotfix -> Feature isnt't there yet?
--Michael@BWC
Category: Entry Level Firewalls
Reply