Packet Monitor - Ingress *(i)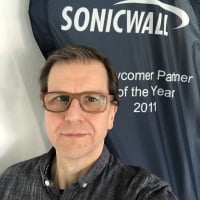 BWC
Cybersecurity Overlord ✭✭✭
Hi there,
at one deployment of a NSA 3600 HA I'am having trouble with one specific VLAN. I'am somewhat certain that the switch guys messed this up, but they are the allmighty untouchable Cisco wizards (which messed up not for the first time, just saying).
I'am receiving packets shown in the Packet Monitor with an Ingress Interface *(i) which results in a:
DROPPED, Drop Code: 21(Packet on invalid vlan), Module Id: 16(fwCore), (Ref.Id: _1755_kprwvJqqm) 2:2)

Is there a way to figure out on which physical interface this was actually received?
--Michael@BWC
Category: Mid Range Firewalls
Reply