VPN and MAC OS High Sierra 10.13..no traffic across VPN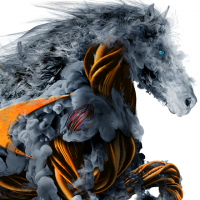 FPAdmin
Newbie ✭
We have a remote user that attaches to an SMA410 SSL VPN appliance. We installed the Remote Access app from the Apple store. It worked for one whole day and then traffic stopped going over the VPN tunnel. There is "IP Overlap" between the user's home network and the work network (both are 192.168.1.0/24) and now all traffic stays 'local', nothing goes over the VPN. The client has been uninstalled/reinstalled to no joy.
To be clear, connection to the appliance is successful, no traffic goes across the VPN, it all stays 'local'. TX and RX numbers are zero on the "monitor" tab of the client.
We looked at prioritizing the interfaces using the preferences etc. but although the VPN adapter shows in the "master list" it does NOT show up as configurable when we choose settings and the menu-box pops up. We should be able to drag the VPN connection above the Ethernet or wireless, but it is not even in the list. This is true even after uninstall/re-install.
Any help would be appreciated. I have found SonicWall and MACs to be less than compatible. We have several MAC users and they are the source of 90% of our VPN trouble tickets.
FPAdmin
Reply