access from wan to lan (ftp server)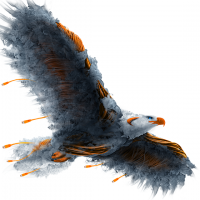 Alberto
Enthusiast ✭✭
Hi,
i have setup ad access from wan to ftp server in lan.
I have made NAT and ACL on sonicwall.
Both give traffic (in/out) but we have problem.
This is debug log of filezilla:
78.5.21.241 -> public ip
21 port
10.5.101.6 -> lan address of ftp server
----------- ftp debug log ------------------------------------
Stato: Connessione a 78.5.21.241:21...
Stato: Connessione stabilita, in attesa del messaggio di benvenuto...
Risposta: 220 (vsFTPd 3.0.2)
Comando: AUTH TLS
Risposta: 234 Proceed with negotiation.
Stato: Inizializzazione TLS in corso...
Stato: Verifica del certificato in corso...
Stato: Connessione TLS stabilita.
Comando: USER service_ftp_bcs
Risposta: 331 Please specify the password.
Comando: PASS ************
Risposta: 230 Login successful.
Stato: Il server non supporta caratteri non ASCII.
Comando: PBSZ 0
Risposta: 200 PBSZ set to 0.
Comando: PROT P
Risposta: 200 PROT now Private.
Stato: Accesso effettuato
Stato: Lettura elenco cartelle...
Comando: PWD
Risposta: 257 "/"
Comando: TYPE I
Risposta: 200 Switching to Binary mode.
Comando: PASV
Risposta: 227 Entering Passive Mode (10,5,101,6,151,119).
Stato: Il server ha inviato una risposta passiva contenente un indirizzo non raggiungibile. Sarà usato l'indirizzo del server.
Comando: LIST
Category: Firewall Security Services
Reply