NAT slipstreaming - any relevance on SNWL?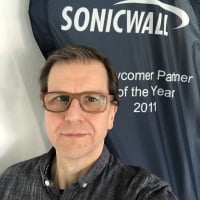 BWC
Cybersecurity Overlord ✭✭✭
Hi all,
I came across this attack called "NAT Slipstreaming" which is quite interessting and I was thinking how it could affect a SonicWall Firewall?
Is this a more theoretical risk and does not affect us at all, or in the light of SonicOS 7 which is linux based, a real thing?
--Michael@BWC
Reply