Using a TZ300 with Comcast Failover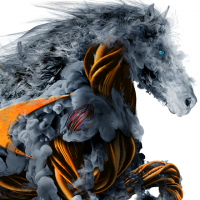 mmontanaro
Newbie ✭
I'm getting back into SonicWall firewalls after a loooong absence so forgive me for not remembering all these details. Customer has a TZ300-wirelessAC firewall and the firmware is SonicOS Enhanced-6.5.4.4-44n.
Port X0 is his internal LAN. Port X1 is his WAN (static IP) to a Comcast Business cable modem in bridge mode.
The customer took it upon himself to renew his Comcast contract, and of course they talked him into a bundle of some sort. We believe his services will all remain the same (phone is mixed into this as well), and I believe there is the addition of some form of Comcast failover device... I believe it is Comcast Connection Pro which provides a 4GLTE connection for redundancy. He's also probably getting an upgraded cable modem. I have zero confidence the "installation" will go smoothly.
Can I plug the Connection Pro failover device into Port X2 and somehow configure the SonicWall to use it only if Internet access is lost on Port X1?
Category: Entry Level Firewalls
Reply