high bandwith devices being disconnected? tz400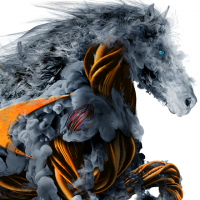 bsteagal
Newbie ✭
Hello all
I'm researching an issue on behalf of a client who is using a tz400 with a ubiquiti AC-HD access point, and I'm hoping someone here might know what could be causing the problem.
The customer is using 8 high end facial motion capture systems, which stream via rtp to a client to monitor what the HMC (head mounted cameras) are seeing over 2.4ghz band. (we are using this band instead of 5g because there are other 5g video transmitters in the space) The streaming device on the HMC's is an awow nv41s linux stick and is streaming two camera feeds (approximately 1.2 mp each)
The monitoring client can establish an initial connection to all the devices no problem, but when they all start recording (therefore bandwith starts to increase), the clients start dropping off the monitor client. We've been able to bypass this issue by changing the bit rate of the stream from variable to fixed, but this causes the image quality to be lower.
Our theory is that there could be a setting somewhere in the tz400 OS that could be disconnecting these clients or if anyone has a theory that could explain this, we would greatly appreciate it.
Thanks
Category: Entry Level Firewalls
Reply