Network File Sharing Access - File Download Cancelled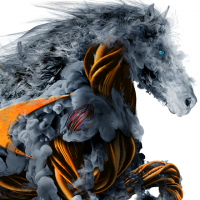 eol_sonicwall
Newbie ✭
Hey i have a SRA 4200 running firmware SonicOS SSL-VPN 8.0.0.5-27sv which i believe is latest.
Some files when downloaded over the HTML5 client are failing to download. Just some files, not all, and i cant figure out why. I can 100% reproduce though with certain files. They are not large. My trial file is a 500kb pdf document.
I turned on logging on the appliance, and was able to get the following error when the problem occurs "Network File Sharing Access - File Download Cancelled"
Anyone ran into this? it happens internally from a local machine connected to the appliance, so i dont think its a network / firewall issue. But rather an issue with the appliance.
I see that there are some virtual appliances available now, so i am going to look into that as a replacement. But if i could get this working that would be sweet. Sonicwall will not sell me more licenses, so i am limited to 25 users anyway. Just trying to buy myself time before picking a new remote appliance.
Category: Secure Mobile Access Appliances
Reply