Random internet slowdowns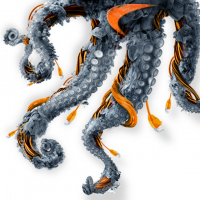 Frannac
Newbie ✭
Hi,
We recently switched from Service Providers at our company, and was given a Sonicwall SD-Wan solution. The basics were set up by a 3rd party company and I was given the keys to the kingdom.
As far as I can tell, everything is set up like they should be, but for some odd reason, at random, certain pc's will have almost no internet access. Everything is EXTREMELY slow. Most users complain their Outlook web app won't load, or it only loads partially. Only known "fix" we have is to reboot the machine.
In an effort to see if I can do something about it, I disabled every possible form of dpi scanning, GAV, content filters, IPS, ATP and App control. This was left off for 2 weeks, with no complaints. Slowly everything was re-enabled, with 3 to 4 day gaps to see if everything still works up to where everything that was disabled was up and running again. Fast forward 2 weeks, users are now complaining about the same issue.
Where can I start looking to see what could possibly be causing this ? I'm running out of hair to pull out of my head.
Category: Firewall Security Services
Reply